Individual Therapy
If you would like my help, you will experience a safe space to explore your fears and worries. I am genuine, easy going, experienced and really value helping others. I will tailor my approach to suit your needs.  I make sure I regularly check in with you to keep the pace that is comfortable for you.
Sessions are 50 minutes and these are however many you feel comfortable with. Most people benefit weekly or fortnightly sessions reducing the amount as they begin to feel more positive. I work from Luton/Leighton Buzzard and Bedford and I also offer home visits to lessen any anxieties that may occur.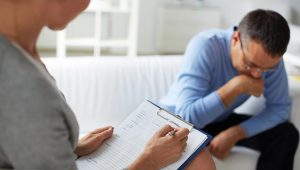 I believe Person Centered Counselling is effective with improving staff well-being and reducing sickness leave.
I will help support staff with their mental health well-being with my services, I am offering services such as
Employee Assistance Programmes as an BACP accredited therapist
– Consultation on Mental Health Policies
– Consultation concering mental health in the workplace for
managers: identify employee difficulties, reaching out and responding sensitively and effectively.
– Implementing good practice when caring for staff.
– Staff support groups.
– Creating a culture of acceptance by breaking the stigma of mental health. Helping people talk to each other about their mental health so they can access help as soon as they need it.
– Workshop delivery such as Essential Self-Care and Tips on
– How to Manage Stress.
– and much more
​ I also provide a free initial consultation by phone and Therapy over Skype or Phone.